Welcome to Muktinath DMC your premier B2B & B2C travel partner for Nepal in the Indian market. We are a dedicated destination management company with a passion for providing exceptional travel experiences to our valued clients. With our strong operational team and unwavering commitment to excellence, we aim to be your trusted partner in exploring the wonders of Nepal. At Muktinath DMC we believe that travel is not just about visiting new places; it's about creating memories that last a lifetime. We go above and beyond to curate unforgettable journeys, offering the perfect blend of adventure, culture, and relaxation. Whether it's an exhilarating trek in the Himalayas, a spiritual pilgrimage to sacred sites, or an immersive cultural tour, we tailor our services to meet the diverse needs and interests of our discerning clients. What sets us apart is our unwavering dedication to providing the highest level of service. Our experienced and knowledgeable team works tirelessly to ensure that every aspect of your trip is meticulously planned and executed. From the moment you contact us until the end of your journey, we are with you every step of the way, taking care of all the details so you can focus on making memories. We have cultivated strong partnerships with local suppliers, hotels, airlines, and transportation providers in Nepal to secure the best rates and ensure seamless operations. Our extensive network and in-depth knowledge of the region enable us to unlock exclusive offerings and hidden gems, giving you an authentic and immersive experience of Nepal's rich culture, history, and natural beauty. Customer satisfaction is at the core of everything we do. We listen to your needs, preferences, and feedback, tailoring our services to exceed your expectations. Your journey with us is not just a transaction but a personalized experience crafted with care and attention to detail. We take pride in being a socially and environmentally responsible travel company. We strive to minimize our impact on the environment, support local communities, and promote sustainable tourism practices. When you travel with us, you can feel good knowing that your journey contributes positively to the destinations we visit. Embark on a remarkable journey with Muktinath DMC your trusted travel partner for Nepal. Let us transform your travel dreams into reality, offering you the best price, impeccable service, and a lifetime of cherished memories. Contact us today and discover the beauty and wonder of Nepal like never before.
Our Story
Bringing you a modern, comfortable, and connected travel experience is one of our highest priorities and that's why we continuously try to improve your experience when you book anything with us.
Our mission
Muktinath DMC as premium B2B travel partner for Nepal in the Indian market, our mission is to establish ourselves as a leading destination management company, offering exceptional services and in competitive prices.
Why Choose
Muktinath DMC offers various tour packages to Nepal.
Price no matters we offer best with quality service!!
Booked Tour packages with us no matter you are in safe hand!!
Deticated Team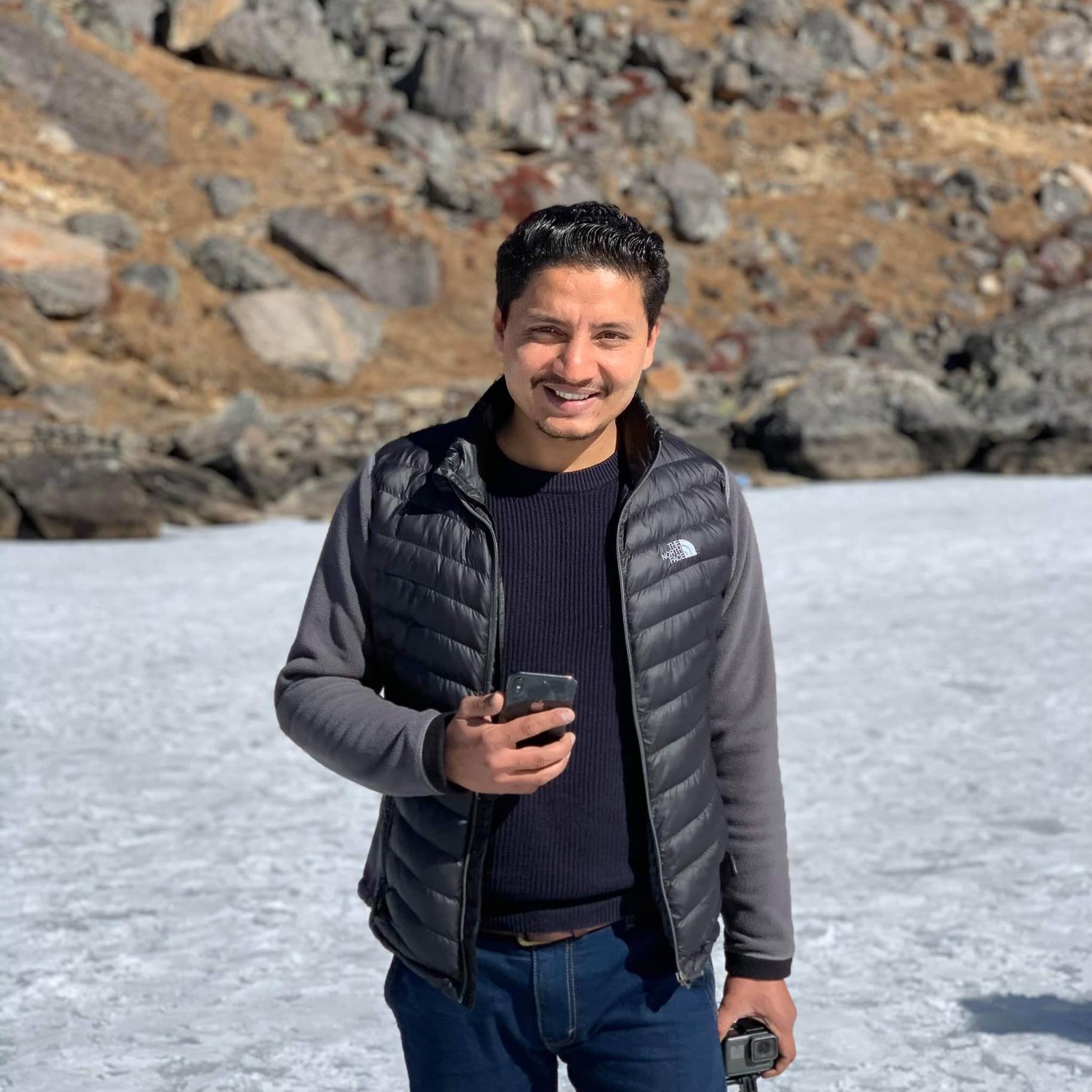 Bijay Poudel
Executive Director
Pratap Adhikari, BTTM
General Manager
Karma Lama
Sales Manager (Kathmandu Branch)