Muktinath DMC and Image Holidays are sister company worked as a joint vendor. Image Holidays (Muktinath DMC) is one stop solution for all travel related services which was established on 2016 AD. The company has been established with the core objective of filling the void in Nepali market for adventurous thrills and memorable journey. Founded by aspiring professionals comprising from diverse field, the company envisions being one of the best in the industry among the players present currently in the market in a short span of time. The firm basically associates with travel service, both inbound and outbound and is involved in getting the best deals, to VIP treatment, to having someone to turn to when the unexpected occurs, your professional travel consultant is your best travel resource. All of this allows us to create the perfect all-inclusive experience for you! Our goal is to exceed your expectations every time with outstanding service. . IMAGE Holidays Pvt Ltd was registered as private firm according to private firm registration act 2014. It is a registered firm Regd No. 154647/073/074 with VAT No. 604313104 on 2016 AD and has its registered office in Sorakhutte 16, Kathmandu municipality.
Our Story
Bringing you a modern, comfortable, and connected travel experience is one of our highest priorities and that's why we continuously try to improve your experience when you book anything with us.
Our mission
We really appreciate and welcome any of suggstions you might have for us, so feel free drop us line anytime.Air conditioning, heating, desk, alarm clock, iPod docking station can be found in selected guestrooms.
Why Choose
Muktinath DMC offers the various tour packages to Muktinath and Kailash.
Price no matters we offer best with quality service!!
Booked Tour packages with us no matter you are in safe hand!!
Customer Reviews
<p>This is the 3rd time I&rsquo;ve used Travelo website and telling you the truth their services are always realiable and it only takes few minutes to plan and finalize</p>
Durgesh Upadhyaya
Developer
<p>This is the 3rd time I&rsquo;ve used Travelo website and telling you the truth their&nbsp;services are always realiable and it only takes few minutes to plan and finalize</p>
Neesha
Client
<p>This is the 3rd time I&rsquo;ve used Travelo website and telling you the truth their&nbsp;services are always realiable and it only takes few minutes to plan and finalize</p>
Meena
Student
Deticated Team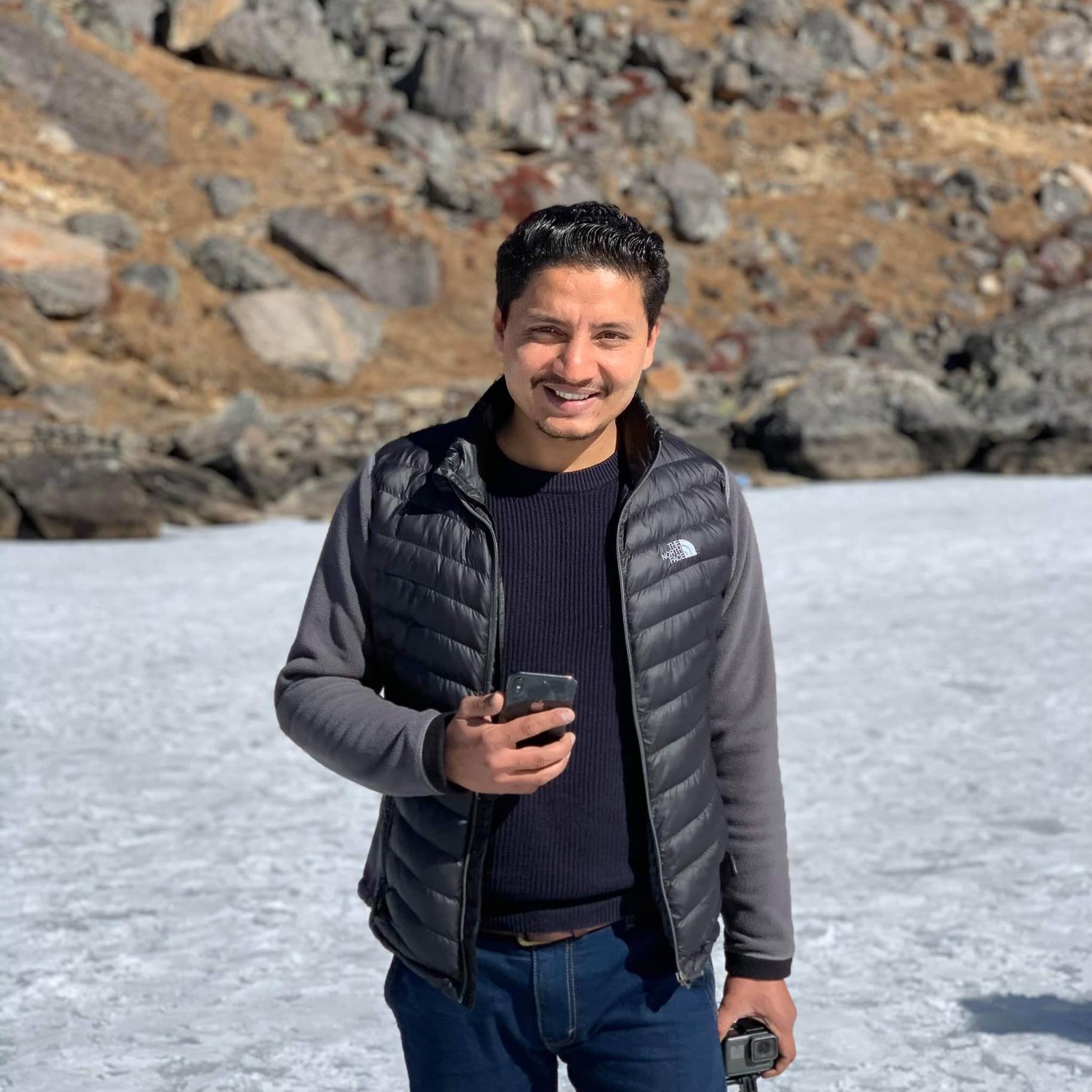 Bijay Poudel
Executive Director
Pratap Adhikari, BTTM
Managing Director
Karma Lama
Sales Manager (Kathmandu Branch)