"Muktinath Pilgrimage: A Journey of Road and Sky"
Muktinath 5 night 6 days tour is one of the semi-luxury packages starting from Kathmandu. Mukti Dham, The shrine is solely dedicated to the pilgrims of the Hindu and Buddhist religions. There are several thousands of Hindus and Buddhist Devotees visiting Muktinath Temple with faith in the Lord and the divine supernatural power. This showcases the fabulous Nepal trip you would view beautiful places of Mustang district like Jomsom and Kagbeni with Kaligantki Darshan (the abode of Saligram). Muktinath is also the gateway for Mustang trekking. The Muktinath tour is one of the best Nepal pilgrimage tours which advances to see the beauty of Jomsom, Kagbeni, and Muktinath. Muktinath DMC offers you the best packages for Muktinath Yatra and Nepal tours at comparatively low fares. Muktinath DMC is the only Nepal DMC to offer you various Muktinath Tour packages like Muktinath Tour from Gorakhpur, Muktinath Heli Tour, Muktinath By land or jeep and Muktinath Bike Tour.
Tour Name: Muktinath Pilgrimage: A Journey of Road and Sky
Day 01: Kathmandu Arrival

Arrival at Kathmandu airport (TIA), The altitude of Kathmandu is 1450m from sea level. Once you exit the Immigration gate you can spot our representative holding a PLY card with your name written on it. Warm greetings, and you will be transferred to the hotels. During the transfer we pass through the Pashupati Nath; where you can get the first far-sight blessing. Upon arrival at Hotel, welcome drinks will be provided, and proceed for check-in. In the evening, We will have a short briefing about the program at a convenient time. If your arrival time is after 4 PM, the briefing session will be provided the next day before sight seen starts. Overnight at Kathmandu Hotel.

Day 02: Kathmandu Sightseeing and drive to Pokhara. (B)

After breakfast, sightseeing at Pashupatinath temple and drive to Pokhara. Upon reaching, check-in at the hotel. Optional: En-route visit Manakamana Temple by Cable Car and continue driving to Pokhara (Extra Cost for Cable Car: INR 500) Overnight: Pokhara

Pashupatinath is a sacred holy temple dedicated to Lord Pashupati (Mahadev) located in Kathmandu Valley on the bank of the Baghmati River. The current structure of Pashupatinath is constructed in 1692 CE and can tress back to 400 CE, and listed as UNESCO's World Heritage Site in 1979 AD. Pashupatinath Temple covers an area of 247 hectares, with 518 mini-temples and maia n Pagoda houses. This place is the central attraction for Hindu devotees, every year devotees from different parts of the world visit Pashupatinath for blessing for a lifetime. The atmosphere inside the temple is full of energy one can feel the existence of Devine power.

Manakamana Temple is one of the sacred religious sites for Hindu Devotees, the temple is dedicated to the goddess Bhagwati. Manakamana is a combination of two words "mana" which means heart or Soul and "Kamana" which means wish, which means the religious site which fulfills your wish. Manakamana Temple was built in the 17th century, it is believed King Prithivi Narayan Shah (Who unified Nepal) used to visit Manakamana before going to battle. Manakamana Temple is located at the top of a hill in Kafakdada at an altitude of 1300m from sea level. There is a cable car and road access to get to The Temple. Most devotees use a 3 Km of cable car ride to visit Manakamana Temple.

Day 03: Fly to Jomsom and Muktinath darshan (B)

07:00 AM – Packed breakfast and fly to Jomsom. Jomsom airport is the only airport near Muktinath. Upon reaching, transfer to hotel. Check-in at the hotel and later drive to Muktinath by local jeep. The distance from Jomsom to Muktinath is 24 km, which will take 1.5 hours to reach Muktinath from Jomsom. Muktinath darshan and explore around. After darshan, drive back to Jomsom.). Overnight: Jomsom

Jomsom is the headquarter of Mustang District located in the north of Pokhara at an altitude of 2700m from sea level. The administrative and commercial center of Mustang district is surrounded by beautiful mountain ranges Dhaulagiri, Tukche, Nilgiri North and south, and the religious Kaligandaki River. At Jomsom, you can find nice hotels for your stay, Banks, regional hospitals, and local markets to explore. Jomsom is connected with domestic flights from Pokhara and roadways along the Kaligandaki corridor.

Muktinath Shrine is solely dedicated to the pilgrims of the Hindu and Buddhist religions. Muktinath; also known as "Mukti Kshetra" means "liberation arena (moksha). Muktinath is one of the Char-Dham and only Dham outside India. It is considered to be 106th of the 108 Divya Desams, which is the only Divya Desam located outside India. The holy bath in the 108 dhara at Muktinath believes to convey your entire sins and purify your soul. Muktinath is located in Muktinath Valley at an altitude of 3,710 meters at the foot of the Thorong La mountain pass (part of the Himalayas) in Mustang, Nepal. The site is close to the village of Ranipauwa, which is sometimes mistakenly called Muktinath. Within Hinduism, it is called Mukti Kshetra, which means the "place of liberation or moksha".

Day 04: Fly back to Pokhara and Pokhara Sightseeing (Half Day) (B)

7:15 Am: Fly back to Pokhara and transfer to hotel. Later Half day sightseeing in Pokhara. David's Fall, Gupteshwar Mahadev Cave, Bindabasini Temple, and Phewa Lake You can enjoy a boat ride at Phewa Lake in the evening. Optional: there are lots of activities to do in Pokhara like Rafting, Paragliding, Ultra-Light, and Zip-flyer these are the adventure things to do in Pokhara. Overnight: Pokhara

Bindhyabasini Temple is the oldest temple (1760 AD) in Pokhara Valley which is devoted to Goddess Bindhyabasini (incarnation of Kali). It is believed that Bindhyabasini was the eighth child, a replacement of Krishna when Kansa tries to kill. Since Bindhyabasini was a goddess herself, so she disappear and appeared in the place where you can see the temple right now. Due to religious belief, it is one of the religious sites in Pokhara.
Br> Mahendra Cave is one of the popular sightseeing spots in Pokhara, where several domestic and international visitors visit.

Bat Cave is another visiting spot near Mahendra Cave. The interesting part of this cave is to watch Bats in the ceiling. The exit hole of the Bat Cave is small in size, and it is believed only the pure soul can pass through the gate. So, you can see lots of visitors trying to exit from the Small hole of the cave, which is interesting and adventurous.

Devi's Fall is another popular spot in Pokhara Valley. the mysterious fall is 500 feet long and runs 100 feet below the Ground. there are high bars to avoid accidents. you can see enormous falls during the Rainey season.

Gupteyshwor Mahadev Cave is an amazing Shiva Cave just opposite Devi's Fall. The water from Devi's fall passes through this cave and from the base of the cave, you can see Devi's Fall. Inside the cave, there is a naturally formed Shiva linga, the devotee visits this cave for Darshan.

Tal Barahi Temple is the Hindu Temple of Goddess Barahri located in the island middle of Phewa Lake. This temple is also known as the Lake Temple, you need to go through boating to visit this temple. It is one of the religious sites in Pokhara Valley. Every evening at 6 pm around, you can participate in Barahi Arati on the Barahi shore.

Shiva Temple is located in Phumdikot at an elevation of 1500m from sea level. it is 12 km away from lakeside Pokhara and takes a 45min drive to get there. there is the largest Shiva statue, which devotees visit in large numbers. you can see the beautiful Annapurna range just back of the Siva statue (It looks like the Mighty lord is mediating in the Himalayas).

Day 05: Drive back to Kathmandu. (B)

After breakfast drive back to Kathmandu. On this day we will drive back the same route back to Kathmandu. when you arrive in Kathmandu, the rest of the day you are free to explore the market and near areas. You can visit the biggest local market (Ashon Bazar) and Thamel Bazar. Overnight stay in Kathmandu.

Day 06: Transfer to Airport (B)

After breakfast, you are free until your flight time. Our office representative and private vehicle will transfer you to TIA (Kathmandu International Airport) three hours before your flight. In this way, your Nepal tour will end with a warm farewell. Thank you.
Meals
Hotel
Flights
Car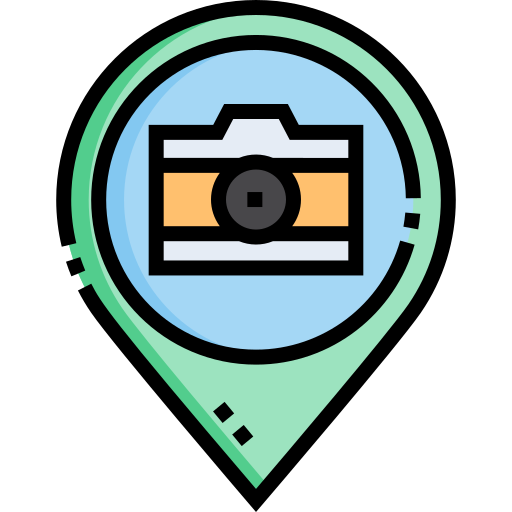 Sightseeing
Cost includes:
2 nights accommodation at Kathmandu on bed and breakfast basis
1 night accommodation at Jomsom on bed and breakfast basis
2 nights accommodation at Pokhara on bed and breakfast basis
All transfer and sightseeing on private a/c vehicle. (vehicle will run as per itinerary on point to point basis only)
Pokhara – Jomsom – Pokhara air fare (currently applicable, subject to changes)
Jomsom – Muktinath – Jomsom by local jeep (one local assistance will be provided)
Annapurna Conservation Area Permit fee (ACAP)
Government taxes
Cost excludes: Tour Guide (Approx. INR 2000 per day), Nature of personal expenses, Entrance fee (Total Approx. INR 800), Optional Everest Mountain flight (INR 6,600), Optional Manakamana Cable Car (INR 500),Tips (not required but recommended) and any other services not mentioned in our cost include section.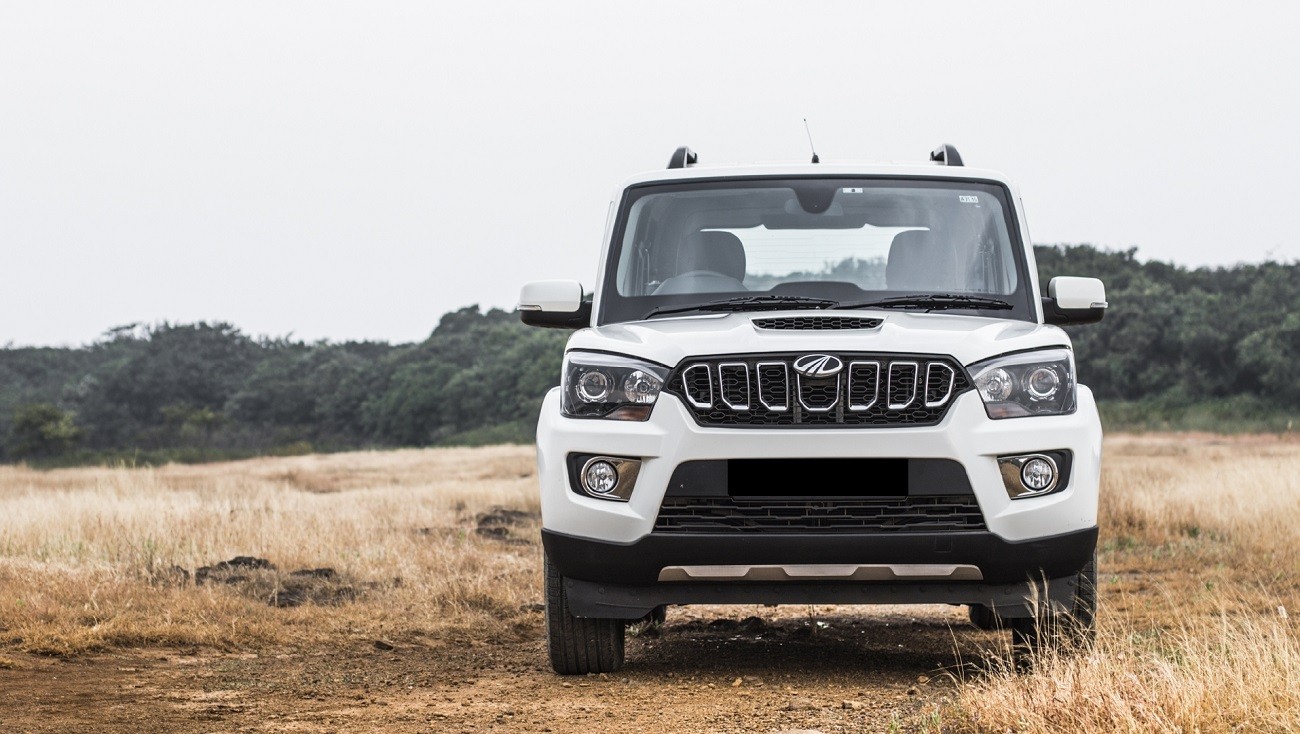 MAHINDRA SCORPIO JEEP
4-6 Person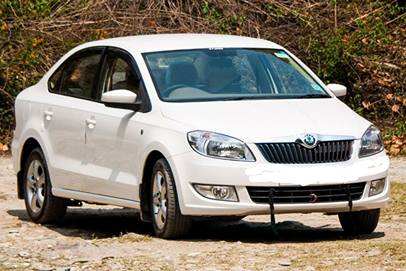 Private Car
2 Person & 3 person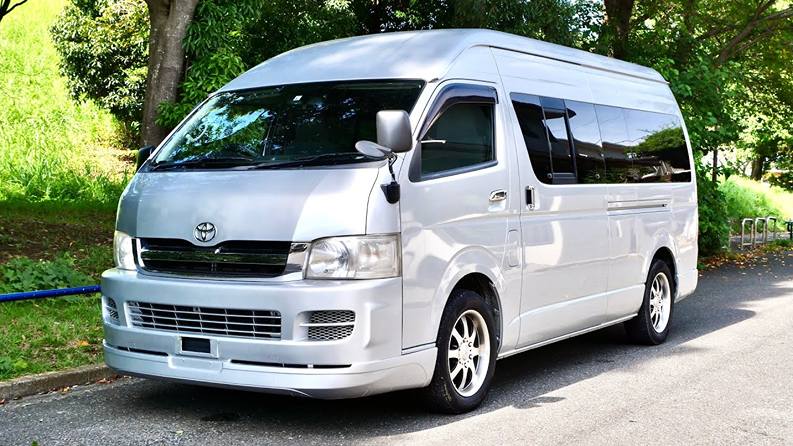 Hiace
6 - 10 people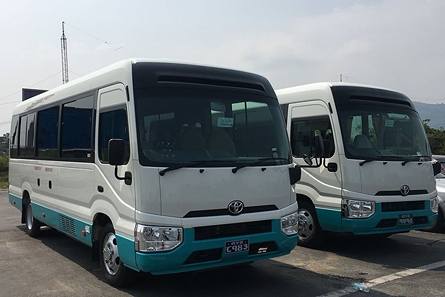 Coaster
11 - 20 People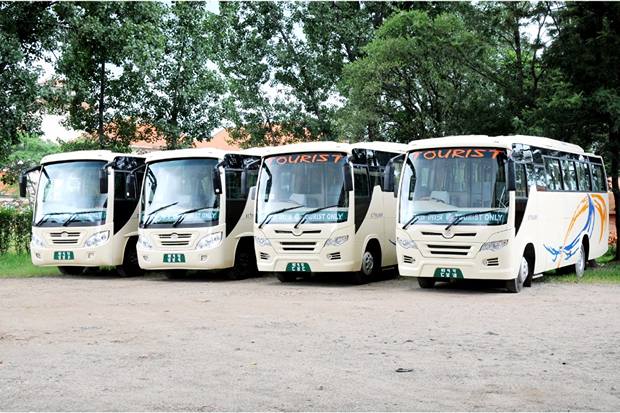 A/C Tourist Bus
21 - 30 people
Frequenty Asked Questions