Kathmandu is famous for its temples, stupas, and monasteries and its religious people around the world, and is home to many Buddhist and Hindu holy shrines. The city carries the Hindu & Buddhist monarch's legacy in the form of exquisitely built temples for many Hindu and Buddhist deities. It is home to Pashupatinath, Budhanilkanth, Swyambhunath and the BoudhaStupa, to name a few.
Janakpur: As the birthplace of Sita, consort of Lord Ram, this city carries a special place among Hindus. Followers come here to offer prayers at the Janaki temple, Dhansudham, and the Jaleshwor Mahadev temple along with taking holy dip in the 115 holy ponds situated in the city.
Pokhara-Barahi temple, devoted to one of the many manifestations of goddesses Shakti and Bindhyabasini temple, devoted to goddesses Durga, are two of the most revered shrines of the city that followers from across the nation flock to offer prayers.
Muktinath – Followers who seek salvation from the eternal life cycle especially make this pilgrimage. It is believed that offering prayers at Muktinath temple, devoted to Lord Bishnu, and taking a bath in the 108 natural water sprouts around the temple purge the follower of his/her sins and emancipates them from the eternal cycle of birth and death.
Manakamana-Manakamana, the temple devoted to goddess Durga is believed to fulfill devotees' wishes. Situated on top of a 1300-meter tall mountain with splendid scenic views of the Himalayan range and terraces, the shrine offers peace of mind and wish fulfillment to the craving souls.
Your Name: Hindu Pilgrimage Tour
Day 01: KATHMANDU ARRIVAL

Arrival at TIA (Kathmandu airport), Once you exit the Immigration gate you can spot our representative holding a PLY card with your name written on it. Warm greetings, and you will be transferred to the hotels. During the transfer we pass through the Pashupatinath; where you can get the first far-sight blessing. Upon arrival at Hotel, welcome drinks will be provided, and proceed for check-in. In the evening, We will have a short briefing about the program at a convenient time. If your arrival time is after 4 PM, the briefing session will be provided the next day before sight seen start. Overnight at Kathmandu Hotel.

Day 02: KATHMANDU SIGHTSEEING

Early morning Mt. Everest Flight (optional). After breakfast major sightseeing tours of Kathmandu city including Pashupatinath Temple, Swyambhunath, Boudhanath Stupa, Budhanilakantha (Sleeping Vishnu) & Kathmandu Durbar Square (Living Godess-Kumari). Overnight at Hotel.

Pashupatinath is a sacred holy temple dedicated to Lord Pashupati (Mahadev) located in Kathmandu Valley on the bank of the Baghmati River. The current structure of Pashupatinath is constructed in 1692 CE and can tress back to 400 CE, and listed as UNESCO's World Heritage Site in 1979 AD. Pashupatinath Temple covers an area of 247 hectares, with 518 mini-temples and the main Pagoda house. This place is the central attraction for Hindu devotees, every year devotees from different parts of the world visit Pashupatinath for blessing for a lifetime. The atmosphere inside the temple is full of energy one can feel the existence of Devine power.

Guhyeshwari Temple is one of the Shakti Peetha also spelled as Guheshwari or Guhjeshwari. Guhyeshwari Temple is dedicated to Guhyeshwari or Adi Shakti and the goddess is Guhyekali, It is located 1 Km east of Pashupati Nath on the bank of Baghmati River. Guhyeshwari is also believed as the Shakti chair of Pashupati Nath. The temple is one of the important pilgrimages for Tantric worshipers. The mythology of Daksha (Father of Sati Devi) yagya and Sati's self-immolation had immense significance in shaping ancient Sanskrit literature and even had a great impact on the culture of Hinduism.

Budanilkantha (Jalakshayas Naryan) is located in Kathmandu Valley at the base of Shivapuri Hills. Budanilkantha means "Old Blue Throat" which represents the Devine Shiva but, you will see the Statue of Sleeping Vishnu in Shayas Nagh. It is believed that you can see the mirror image of Lord Shiva inside water during August. The Myth of Shiva Blue Throat is connected to this religious site. It is believed that Shiva drank the poison (which could destroy the world) to save the world. Due to the unlimited amount of burn in the throat of lord Shiva; travel to the north of Kathmandu. He strokes his Trident to the mountain and creates Gosaikunda Lake to quench his thrust. From that point of the event, Lord Shiva had a blue throat. Once he traveled to Budanilkantha, Shiva sleep inside the pond to relax. The origin of water in the pond is believed from Goshaikund Lake where Jalakshayas Naryan is sleeping. Budanilkantha Temple (1400 years old Vishnu statue) is a sacred temple for Hindus devotee.

Swayambhunath is the ancient religious complex in the west of Kathmandu and is a central religious site for both Hindus and Buddhists. Swayambhunath means "Self- Created" also popular as "Monkey Temple" among Visitors. The Temple is located at the top of the hill and offers a spectacular view of Kathmandu Valley. You can see a stupa (Spherical Dome), pagoda-style temple, and Shikhara-style monuments in one place; which symbolized peace & unity.

Day 03: KATHMANDU - JANAKPUR AND SIGHTSEEING

After breakfast, transfer to Airport/fly to Janakpur. Our representative will receive you at Airport and transfer you to Hotel. After a short rest sightseeing tour of Ram Janaki Temple, Sri Ram Temple, Bibaha Mandap, Mithila Art, Laxman Temple & Dhanus Dham. Overnight at Hotel.

Janaki Temple is a Hindu temple dedicated to the goddess Sita. This temple is popular as "Nau Lakha Mandir" which mean it cost Nine Lakhs (nine hundred thousand gold coin) to build at that time. In 1910 AD queen Vrisha Bhanu build it at the same spot as the temple the golden statue of the goddess Sita was founded in 1657 AD.

Day 04: JANAKPUR-KATHMANDU

After breakfast transfer to the Airport/fly to Kathmandu. Visit Patan Krishna Temple and Doleshwor (also Known as Kedhar Nath). In the evening you can explore the local market (Ashon Bazar and Thamel Bazar) to collect some souvenirs. Overnight at Hotel.

Patan Durbar Square is one the Durbar among Three Durbars in Kathmandu Valley. Patan Durbar Square (3rd century) is the oldest Buddhist city and has more than 600 stupas, 136 courtyards, and 55 major Hindu temples. Patan Durbar Square is enlisted as UNESCO's world heritage site in 1979 AD. The major attraction of Patan Durbar Square is Krishna Mandir (1667 AD), Vishwanath Temple (1627 AD), and Taleju Bhawani Temple (1667 AD).

Doleshwor Mahadev is also known as the Kedarnath. Due to the surprising link between Kedarnath and Doleshwor scripture of Shiva found in both paces is 4000 years old. The Shiva scripture is described in Sanskrit and Old Nepali books as well. This sacred place is one of the religious site devotee visits from different places.

Day 05: KATHMANDU –POKHARA (200KM/06-07 HRS)

After breakfast drive to Pokhara. Visit Mankamana Devi Temple (wishing fulfilling Goddess) on the way. Continue driving to Pokhara. Overnight at Hotel.

Manakamana Temple is one of the sacred religious sites for Hindu Devotees, the temple is dedicated to the goddess Bhagwati. Manakamana is a combination of two words "mana" which means heart or Soul and "Kamana" which means wish, which means the religious site which fulfills your wish. Manakamana Temple was built in the 17th century, it is believed King Prithivi Narayan Shah (Who unified Nepal) used to visit Manakamana before going to battle. Manakamana Temple is located at the top of a hill in Kafakdada at an altitude of 1300m from sea level. There is a cable car and road access to get to The Temple. Most devotees use a 3 Km of cable car ride to visit Manakamana Temple.

Day 06: POKHARA-JOMSOM-MUKTINATH

Early morning transfer to Airport/fly to Jomsom (2840m). Transfer to Hotel. After having Tea & Coffee drive to Muktinath (3810m/22km/1.5 hrs) by Bus/Jeep. Ritual activities, Prayer & Holy bath in Muktinath Temple. Late afternoon drive back to Jomsom. Overnight stay in Jomsom.

Jomsom is the headquarter of Mustang District located north of Pokhara at an altitude of 2700m from sea level. The administrative and commercial center of Mustang district is surrounded by beautiful mountain ranges Dhaulagiri, Tukche, Nilgiri North and south, and the religious Kaligandaki River. At Jomsom, you can find nice hotels to stay, Banks, regional hospitals, and local markets to explore. Jomsom is connected with domestic flights from Pokhara and roadways along the Kaligandaki corridor.

Muktinath Shrine is solely dedicated to the pilgrims of the Hindu and Buddhist religions. Muktinath; also known as "Mukti Kshetra" means "liberation arena (moksha). Muktinath is one of the Char-Dham and the only Dham outside India. It is considered to be 106th of the 108 Divya Desams, which is the only Divya Desam located outside India. The holy bath in the 108 water fountain at Muktinath believes to convey your entire sins and purify your soul. Muktinath is located in Muktinath Valley at an altitude of 3,710 meters at the foot of the Thorong La mountain pass (part of the Himalayas) in Mustang, Nepal. The site is close to the village of Ranipauwa, which is sometimes mistakenly called Muktinath. Within Hinduism, it is called Mukti Kshetra, which means the "place of liberation or moksha".

Day 07: JOMSOM TO POKHARA AND SIGHTSEEING

After breakfast transfer to the Airport/fly to Pokhara. After Lunch sightseeing tour of Pokhara city including Vindabasini Temple, Devi's Fall, Gupteswor Cave & Talbarahi Temple. Overnight at Hotel.

Bindhyabasini Temple is the oldest temple (1760 AD) in Pokhara Valley which is devoted to Goddess Bindhyabasini (incarnation of Kali). It is believed that Bindhyabasini was the eighth child, a replacement of Krishna when Kansa tries to kill. Since Bindhyabasini was a goddess herself, so she disappear and appeared in the place where you can see the temple right now. Due to religious belief, it is one of the religious sites in Pokhara.

Mahendra Cave is one of the popular sightseeing spots in Pokhara, which several domestic and international visitors visit.

Bat Cave is another visiting spot near Mahendra Cave. The interesting part of this cave is to watch Bats in the ceiling. The exit hole of the Bat Cave is small in size, and it is believed only the pure soul can pass through the gate. So, you can see lots of visitors trying to exit from the Small hole of the cave, which is interesting and adventurous.

Devi's Fall is another popular spot in Pokhara Valley. the mysterious fall is 500 feet long and runs 100 feet below the Ground. there are high bars to avoid accidents. you can see enormous falls during the Rainey season.

Gupteyshwor Mahadev Cave is an amazing Shiva Cave just opposite Devi's Fall. The water from Devi's fall passes through this cave and from the base of the cave, you can see Devi's Fall. Inside the cave, there is a naturally formed Shiva linga, the devotee visits this cave for Darshan.

Tal Barahi Temple is the Hindu Temple of Goddess Barahri located in the island middle of Phewa Lake. This temple is also known as the Lake Temple, you need to go through boating to visit this temple. It is one of the religious sites in Pokhara Valley. Every evening at 6 pm around, you can participate in Barahi Arati on the Barahi shore.

Shiva Temple is located in Phumdikot at an elevation of 1500m from sea level. it is 12 km away from lakeside Pokhara and takes a 45min drive to get there. there is the largest Shiva statue, which devotees visit in large numbers. you can see the beautiful Annapurna range just back of the Siva statue (It looks like the Mighty lord is mediating in the Himalayas).

Day 08: POKHARA -KATHMANDU

After breakfast drive back to Kathmandu. On this day we will drive back the same route back to Kathmandu. when you arrive in Kathmandu, the rest of the day you are free to explore the market and near areas. You can visit the biggest local market (Ashon Bazar) and Thamel Bazar. Overnight stay in Kathmandu.

Day 09: DEPARTURE

After breakfast, you are free until your flight time. Our office representative and private vehicle will transfer you to TIA (Kathmandu International Airport) three hours before your flight. In this way, your Nepal tour will end with a warm farewell. Thank you.
Meals
Hotel
Car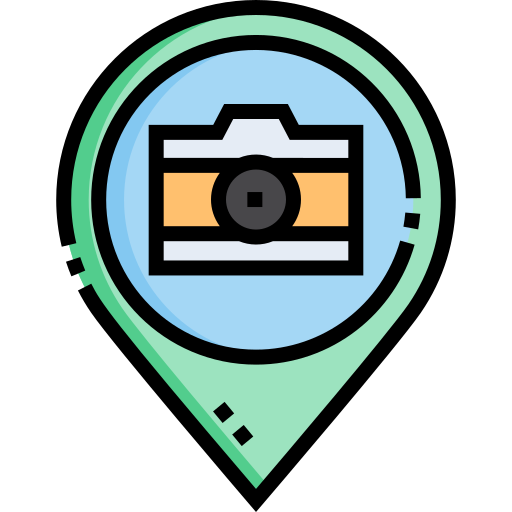 Sightseeing
Cost includes:
Accommodation at Kathmandu on bed and breakfast basis
All transfer and sightseeing on private a/c vehicle (please note, vehicle will operate as per itinerary on point to point basis).
Government taxes
Cost excludes:
Tour Guide (Approx. INR 2000 per day), Nature of personal expenses, Entrance fee (Total Approx. INR 800), Optional Everest Mountain flight (INR 6,600 ), Tips (not required but recommended) and any other services not mentioned in our cost include section.
Children Cost: Free for 4 years old and below & 50% discount for 5-10 years old (Exclusive of Airfare)
| Location | 2 Star Hotel | 3 Star Hotel | 4 Star Hotel | 5 Star Hotel |
| --- | --- | --- | --- | --- |
| KATHMANDU | HOTEL LIVIN | HOTEL AMA-LA | HOTEL RAMADA ENCORE | HOTEL YAK & YETI |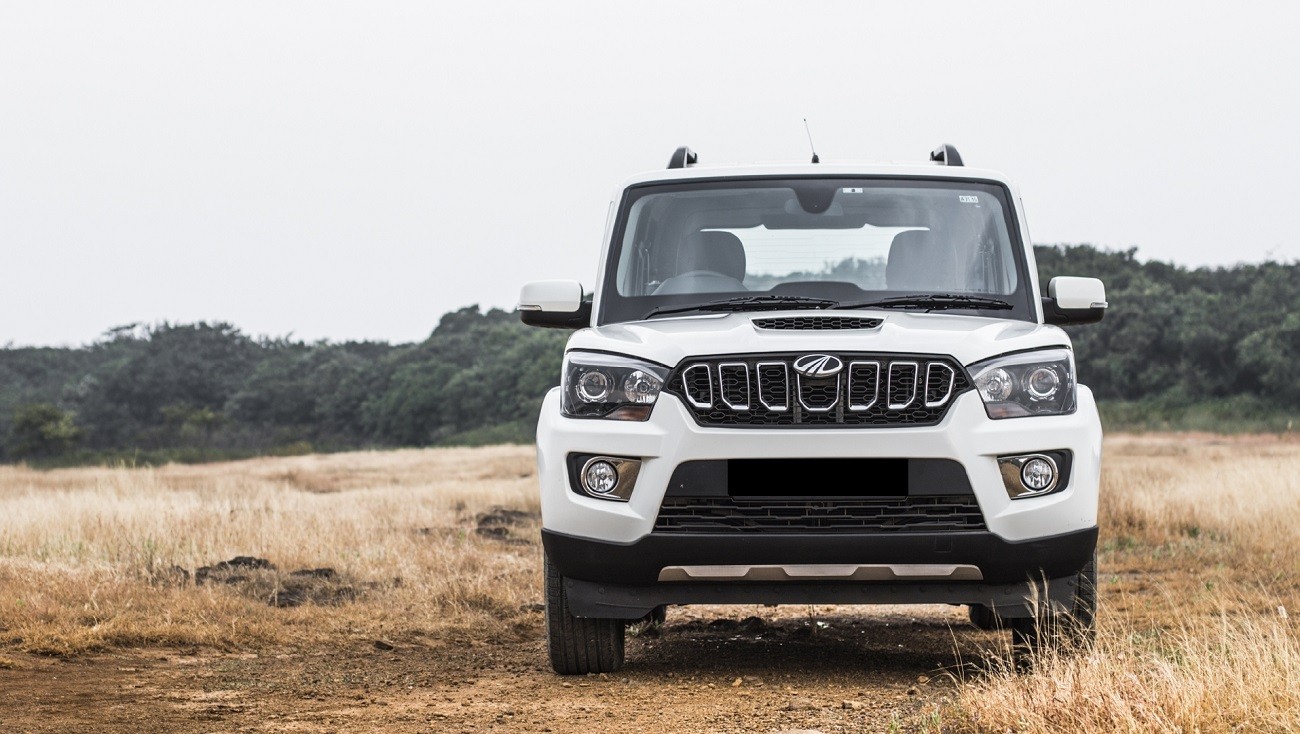 MAHINDRA SCORPIO JEEP
4-6 Person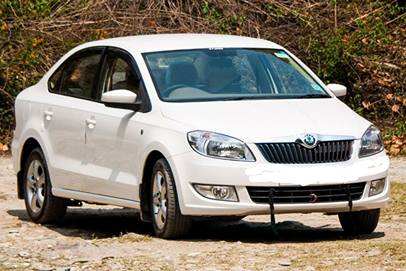 Private Car
2 Person & 3 person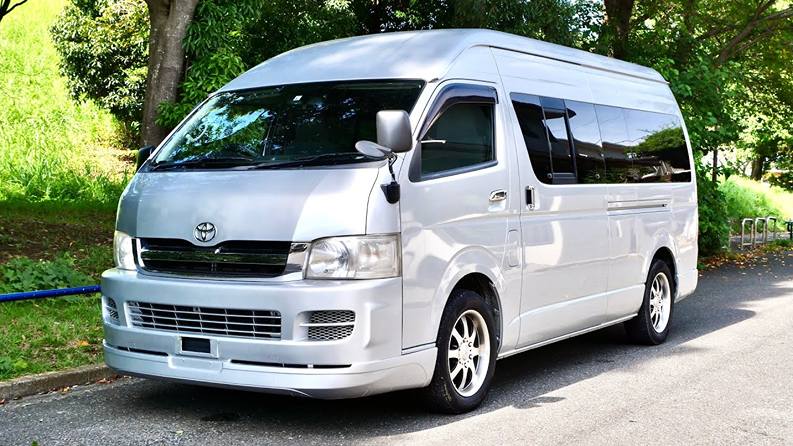 Hiace
6 - 10 people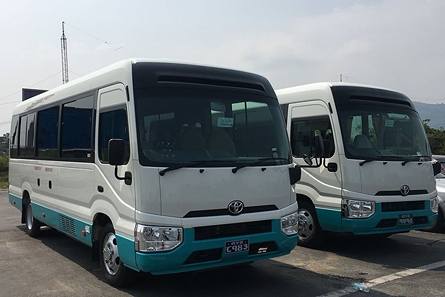 Coaster
11 - 20 People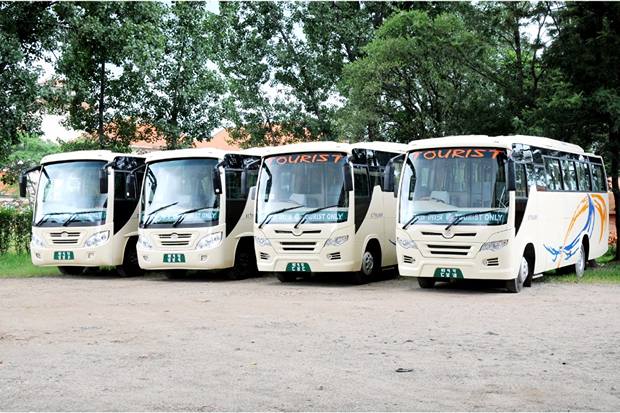 A/C Tourist Bus
21 - 30 people
Frequenty Asked Questions
Tour to Nepal is a unique experience in each season. There are four seasons i.e. Spring, Monsoon, Autumn, and Winter. The best time to visit Nepal is during the spring (March to May) and autumn (September to November) seasons. These periods offer pleasant weather, clear skies, and favorable conditions for outdoor activities and trekking.
The documents required to travel to Nepal are: 1) Adults above 18 years: Passport/ Voter card and Citizenship Card. 2) Child below 2 years: Valid Password or Aadhar card and Birth certificate 3) Child between 2 years to 15 years: Valid password or Aadhar card and School ID of the current year. 4) Child between 15 years to 18 years: Valid password and school/college ID of the current year. These are the original documents required to travel to Nepal.
Yes, you can perform pooja, the priest will help you to get the special darshan of Pashupatinath Temple. In the evening, after 5:30 PM you can join the evening arati. You can see a huge crowd of devotees at Pashupatinath participating in the evening arati.